Where Can I Travel?
Updated June 11, 2022 (originally published on May 28, 2021)
This is the number one question I get these days. So let me address it.
U.S. To Lift Entry Requirements
The U.S. has announced on June 11, 2022 that effective June 12, 2022, the requirement to test before arriving in the u.S. has been lifted. You can find details at https://travel.state.gov/content/travel/en/traveladvisories/covid-19-travel-information.html. In addition, the CDC's report can be found at https://www.cdc.gov/quarantine/fr-proof-negative-test.html. Please read every detail before you travel.
This is the verbiage:
Pre-departure Testing Requirements for Air Travelers to the U.S. Lifted Effective June 12, 2022

The CDC order from December 2, 2021, requiring persons aged two and above to show a negative COVID-19 test result or documentation of recovery from COVID-19 before boarding a flight to the United States, is rescinded, effective June 12, 2022, at 12:01AM ET. This means that starting at 12:01AM ET on June 12, 2022, air passengers will not need to get tested and show a negative COVID-19 test result or show documentation of recovery from COVID-19 prior to boarding a flight to the United States regardless of vaccination status or citizenship. Of note, CDC's Order requiring proof of vaccination for non-citizen nonimmigrants to travel to the United States is still in effect. For more information see Requirement for Proof of COVID-19 Vaccination for Air Passengers on CDC's website. Please see the CDC website for further information.
European Center For Disease Control Advises Against Travel To Select Countries For The Christmas Holidays
France, Portugal, Greece & Germany are among the most COVID-Affected Countries. Read More.
U.K. Updates Travel Restrictions
Check https://www.gov.uk/guidance/travel-to-england-from-another-country-during-coronavirus-covid-19#history for the latest travel restrictions to the U.K.
U.S. Changes Air Arrival Rules
Below is the statement from the U.S. State Department's website.
Starting on December 6, air travelers aged two and older, regardless of nationality or vaccination status, are required to show documentation of a negative viral test result taken within one day of the flight's departure to the United States before boarding. You must show your negative result to the airline before you board your flight. That includes all travelers – U.S. citizens, lawful permanent residents (LPRs), and foreign nationals.
New Variant Causes New Travel Restrictions
A new variant has been identified in southern Africa (South Africa, Botswana, Zimbabwe, Namibia, Lesotho, Eswatini, Mozambique and Malawi), Belgium and Hong Kong and as a result, travelers who have visited these countries are restricted in where they can travel around the world. Airlines and countries are not allowing access or its necessary to quarantine for 14 days. Here are some stories to read to get the full details:
Meanwhile several countries in Europe have changed their restrictions to either be under lockdown or increased restrictions: Germany, Czech Republic, Portugal, Slovakia, Austria, Belgium and Netherlands. Check restrictions before you travel to these countries. You can find more details at https://www.euronews.com/2021/11/26/covid-19-spike-felt-across-europe-as-vaccination-remains-stagnant.
United States Update
Effective November 8, 2021, the United States has changed its air travel entry requirements for coming into the United States. Read about the full details. Here is a summary:
U.S. Citizens and Permanent Residents
U.S. citizens and Legal Permanent Residents (LPRs) who are eligible to travel to the U.S. but are not fully vaccinated will have to provide proof of a negative COVID-19 test one (1) day before the departure of their flight. U.S citizens and LPRs who are fully vaccinated will need to present airlines with proof of vaccination and proof of a negative COVID-19 test three (3) days before their flight.
Non-Immigrants and Non-Citizens
All non-immigrant, non-citizen air travelers to the United States will be required to be fully vaccinated and to provide proof of vaccination status prior to boarding an airplane to the United States.
Exceptions to this policy will be extremely limited:
children under 18
people medically unable to receive the vaccine
emergency travelers who do not have timely access to a vaccine
Humanitarian exemptions to this order will be granted on an extremely limited basis.
Note:
Fully vaccinated air travelers will continue to be required to show documentation of a pre-departure negative viral test from a sample taken within three days of travel to the United States before boarding. That includes all travelers – U.S. citizens, lawful permanent residents (LPRs), and foreign nationals.
To further strengthen protections, unvaccinated travelers – whether U.S. citizens, LPRs, or the small number of excepted unvaccinated foreign nationals – will now need to show documentation of a negative viral test from a sample taken within one day of travel to the United States.
Australia
Australia is re-opening its borders. You can find details here. Plus information about Canada, the U.S. and Singapore among others.
Thailand
Thailand will reduce quarantine period starting October 1, 2021. In short, if you're fully vaccinated you have a 7-day quarantine and have to take two tests during this time.
Singapore
Singapore just adjusted their entry rules. You have to take the PCR twice and apply for the VTP before you get on the VTL flight. But you will need an ART to return to the USA. Got it?
The Caribbean
The U.S. has moved several Caribbean islands to Level 4 – Do Not Travel status. So always remember to check the travel restrictions before you travel. You can head to the https://www.travel.state.gov for details.
Here are the islands that are new to Level 4 the past two weeks.
Barbados
Guadeloupe
Martinique
Sint Martin
These are the islands that were already Level 4.
Antigua and Barbuda
Belize
Bermuda
Grenada
Guyana
Jamaica
St. Kitts & Nevis
Canada
Use this handy program to tell if you can enter Canada.
Billy Bishop Airport in downtown Toronto, ON Canada
United Kingdom
Effective Monday October 4, 2021 at 4 a.m. local time, the rules for entering the U.K. will change once more.
Summary (from their website)
new clearer travel system: red list and rest of world
simpler, cheaper rules for fully vaccinated travellers coming from non-red list countries – fully vaccinated passengers will be able to replace day 2 PCR tests with cheaper lateral flow tests – from the end of October – and no longer need to take pre-departure tests (PDTs)
8 destinations (Turkey, Pakistan, the Maldives, Egypt, Sri Lanka, Oman, Bangladesh and Kenya) removed from red list; changes will come into effect at 4 a.m. Wednesday 22 September.
government recognises full vaccinations from a further 17 countries and territories (Australia, Antigua and Barbuda, Barbados, Bahrain, Brunei, Canada, Dominica, Israel, Japan, Kuwait, Malaysia, New Zealand, Qatar, Saudi Arabia, Singapore, South Korea or Taiwan)
You will still have to fill out the passenger locator form as you had to before.
You can read more details here.
European Union Travel
On Monday, August 30, 2021, the European Union recommended that Americans should be banned from non-essential travel to its member states after a rise in Covid-19 cases in the United States. Each member state will address this rule themselves. So before you travel as is normal, check what the rules are for the country you are visiting.
As a result of this ruling, the following countries have updated their travel restrictions. Remember to check them before you travel.
Italy – effective August 31, 2021
Netherlands – effective September 4, 2021
Sweden – effective September 6, 2021
Domestic/Local Travel
My recommendation is to stick to local travel for now as typically you know what you're getting into and there are less travel restrictions. Examples: If you're in the U.S. you have plenty of places to go as a large majority of the U.S. adults are vaccinated and many places have safety protocols in place. In the U.K. travel is slowly opening up, so get out and re-discover.
You can discover a lot of niceties in your own country as many are realizing.
If you want to fly, check the travel restrictions, don a mask or two, head to the airport, follow the guidelines and voila you're done; well almost. As always, wash those hands and keep things clean; don't let your guard down as even if you're vaccinated, you can still contract COVID-19, its just that the effects may not be as severe.
Hawaii
Hawaii will stop COVID-19 testing starting July 8 for vaccinated travelers. You can find details at https://www.hawaii-guide.com/hawaii-vaccine-health-passport.
Puerto Rico
Puerto Rico for example is allowing fully vaccinated domestic U.S. travelers to visit without a COVID-19 PCR test, but there are some guidelines to follow. If you're a fully vaccinated international traveler, you still have to do a COVID-19 test. More details can be found at https://www.discoverpuertorico.com/info/travel-gui…. READ.
U.S. Virgin Islands
St. Croix in the U.S. Virgin Islands can be visited, but there are also guidelines and required documentation. Sometimes, the information can be confusing, so check and re-check. More details can be found at http://www.stcroixtourism.com/covid-19.htm​.​
International Travel
International travel is a lot different as many countries do not even have the vaccine as yet or have small amounts and many of its citizens are not vaccinated. This includes many developed countries too.
READ all the travel restrictions for the place you are trying to get to and also remember to also read the travel restrictions for re-entry into your own country.
You may be required to quarantine when you arrive and/or when you return home, so be prepared for that as well. Even if quarantine is not the case, exercise caution.
At the time of this writing, a negative COVID-19 test is still required for travel into the U.S. from non-U.S. territories.
Jordan
Jordan is open with restrictions. Head to https://www.gateway2jordan.gov.jo/index.html for details.
The Netherlands
KLM sent me this email which had this news:
Great news! Starting June 24, passengers from the United States can resume travel to Amsterdam with no travel restrictions. Fly comfortably from the US to Amsterdam or to an increasing number of destinations anywhere in the world with KLM.

No self-testing or quarantine required it continued. Now you still have to check travel restrictions for other countries you may plan on visiting beyond The Netherlands. And also remember that you still need a negative COVID-19 test to return to the U.S.
Malta
Malta is open to select U.S. residents. I say select as it depends on your state of residence and your vaccination status. Here's what their website says:
In addition, with effect from Thursday, 1st July 2021, passengers arriving from EU countries on the 'Amber List', who are in possession of a vaccination certificate, and a vaccine recognised and approved by the Superintendent of Public Health may travel to the Maltese Islands, namely, (a. ) Pfizer-BioNTech, (b. ) Moderna, (c. ) AstraZeneca, and (d. ) Johnson & Johnson, can travel to and from Malta without the need of a negative COVID-19 PCR Swab Test.

Passengers arriving from non-EU countries on the 'Amber List' below are required to submit a negative COVID-19 PCR test certificate before boarding flights to Malta. This swab test would need to have been carried out up to 72 hours (maximum) prior to arrival in Malta. If a negative PCR test is not presented, a swab test on arrival or a 14-day quarantine period is mandatory on arrival.
You can see the details of the Amber List at https://www.visitmalta.com/en/info/traffic-light-system/.
Port of Vallarta, Malta
Portugal
Portugal is opening up to Americans starting on June 15, 2021.
Here is what they say from their press release:
Traveling to Portugal is now possible as we currently meet the necessary conditions to welcome back US nationals safely.
To ensure that traveling through the country is perfectly safe and unforgettable, we invite everyone to follow a set of rules and measures that are in place in our destination such as: mandatory use of facemask, alcohol consumption in public spaces will continue to be prohibited (except restaurants and terraces) and some commercial establishments and tourist attractions will continue to have restrictive opening hours (especially shopping centers) and limited capacity (namely restaurants and other closed spaces).
Through our Clean & Safe Seal, we have already trained more than 23,000 tourism professionals and issued 21,700 seals to tourism companies from airports and handling companies to cultural facilities, golf courses, accommodation providers, museums, palaces, monuments and archaeological sites to restaurants and tourist offices. The aim is to help our tourism sector identifying and implementing the necessary health & safety measures to contain the COVID-19 pandemic and reinforce the confidence in Portugal as a tourist destination.
"These measures convey our responsibility as a tourism destination, to the Portuguese, to international visitors and to our tourism industry partners. We can't wait to welcome you back to Portugal." said Visit Portugal's President, Luís Araújo.
By the current restrictions, in effect until June 28th, airlines and cruise lines should now allow passengers to board flights with destination or stopover in mainland Portugal after presenting at boarding:
NAAT – Nucleic Acid Amplification Tests (RT-PCR, NEAR, TMA, LAMP, HDA, CRISPR, SDA, etc), performed within 72 hours prior to the time of departure on the 1st embarkation point,
OR
an antigen test (TRAg) performed within 24 hours prior to the time of departure on the 1st embarkation point and approved by the European Commission's Directorate-General For Health And Food Safety (https://ec.europa.eu/health/sites/default/files/preparedness_response/docs/covid-19_rat_common-list_en.pdf)
Exceptions: Children who have not completed 24 months of age.
Complete the Passenger Locator Card online for each passenger up to 48 hours before travelling.
Travelers will also need to present the documentation above to the Border Officers at arrival and no other test or quarantine will be required.
For arrivals at the airports in the Azores and Madeira, the need to present an RT-PCR test also applies, but the same can be done on arrival at the destination, free of charge, and the passenger must wait in isolation at the accommodation that has booked the result of the aforementioned test (between 4 and 24 hours of test delivery) – children up to 11 years old on arrival in Madeira and up to 12 years old on arrival in the Azores are exempt. Also, for those who land at Madeira and Porto Santo airports it is possible to present a vaccination certificate or proof of recovery from Covid-19.
These measures are subject to revision depending on the evolution of the epidemiological situation in the USA and in Portugal. EU countries will also be able to implement the 'Emergency brake mechanism' in case the epidemiological situation of a third country or region worsens quickly, or a new variant is detected.
Porto, Portugal
Germany
Germany sent me this message today:
Dear Kerwin,
There is great news for American travelers, starting this Sunday June 20, 2021, travelers from the United States can once again travel to Germany.
The official statement is as follows: "The German Government is lifting all travel restrictions for persons residing in the United States, effective Sunday, June 20, 2021. So starting Sunday, travel to Germany for all purposes will be permitted again. However, a proof of vaccination, proof of recovery from COVID-19, or negative test result is still required for entry via air travel." Destination Germany is excited to welcome back American tourists to explore everything it has to offer!
Hope to see you soon!
Best regards
Your GNTB team
The Olympic Stadium in Berlin, Germany
France
France is opening up to vaccinated travelers starting on June 9, 2021. Read more details at https://www.usatoday.com/story/travel/news/2021/06/09/europe-travel-france-reopens-vaccinated-americans/7615814002/.
Forum Les Halles, Paris France
Greece
Greece is open with restrictions. Check restrictions at https://travel.gov.gr/.
Ancient Corinth, Greece – Apollo Temple
Spain
Spain is opening up to Vaccinated travelers starting June 7, 2021. You can read the details at https://www.reuters.com/world/europe/spain-let-vac….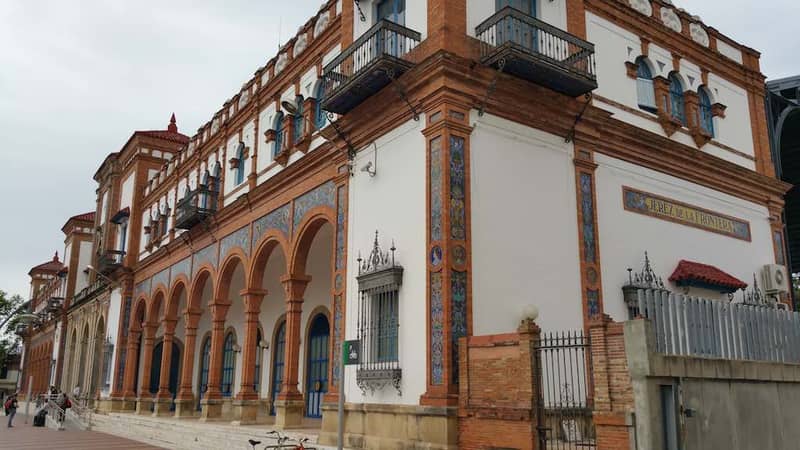 Train station – Jerez de la Frontera in Andalusia Spain​
Italy
​Italy is allowing entry, but via a special program by Delta Air Lines.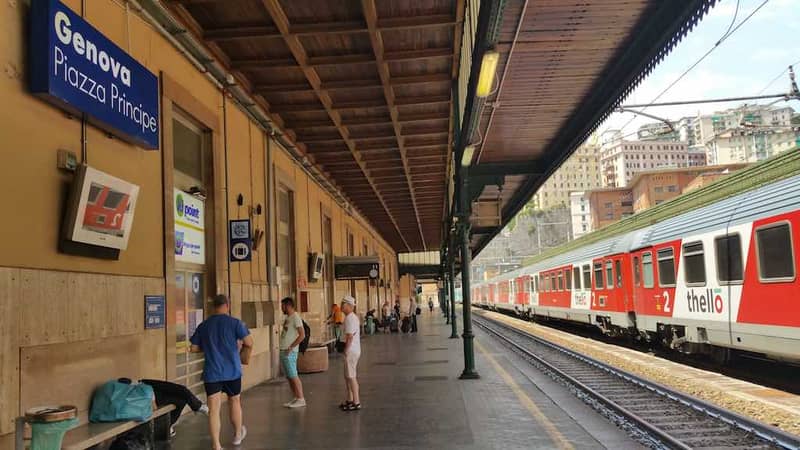 Genoa, Italy
Portugal
Portugal is opened up on May 17 to people traveling from the EU and hopefully soon to people traveling from the U.S.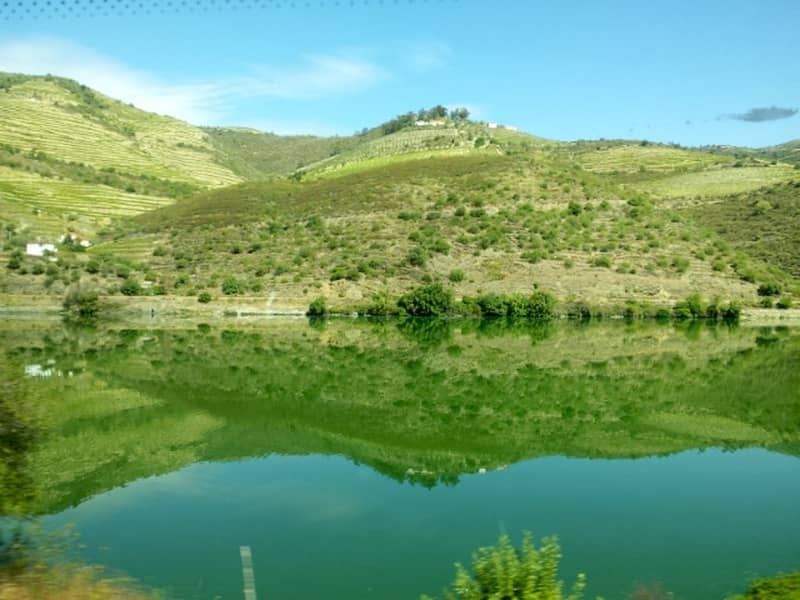 Douro Valley, Portugal
Caribbean Travel
Each Caribbean island have their own protocols. Check before you go. Most if not all will require a negative COVID-19 test for entry as well as fill out a document and you more than likely will be restricted to specific resorts when you visit and/or you may have to quarantine when you arrive. Most resorts will take care of the COVID-19 test to return home after your stay.
Let's Talk Cruises
Check with the cruise lines before you do anything as those rules are changing. You can find information from the CDC on this topic here for ships sailing out of the U.S.
Note that some ships have re-positioned and are sailing out of other ports in other countries, but you will have to adhere to that country's restrictions in order to fly there and board the ship. And more than likely, you will have to be fully vaccinated.
I've had friends who sailed out of Ecuador for the Galapagos and they were subjected to the travel restrictions for flying into Ecuador. They had to ensure that they knew what they were as not all the airport personnel here in the U.S. were familiar that you don't need a COVID-19 test for Ecuador if you're fully vaccinated; you do need your vaccination card though.​
The rules are ever changing; Know Before You Go!
Also, get travel insurance and remember to check what's covered, before you make a purchase. Oh, and take extra money with you or have access to it as well, in case something happens and you need it.
​